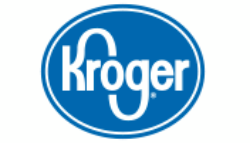 We are pleased to announce our participation in the Kroger Community Rewards Program.  This affinity program is an exciting development that will provide quarterly rebates to Congregation Beth Shalom for all of your purchases at area Kroger stores, and it won't cost a dime. You'll still get your product discounts as a Rewards Member.
In order for CBS to get credit for your purchases, you will need to sign up for a Kroger Rewards Card at your local Kroger store.
If you already have a Kroger Rewards Card, you will need to link your card or alternate ID number to our program account. It's fast and easy.
Simply get your card and call the Kroger Customer Service line at 1-866-221-4141.
Tell them you want to link your Kroger Card and Alt ID# to a Community Rewards Program Organization.
You will need the following information:
 Program organization name is Congregation Beth Shalom or Beth Shalom.
 Organization number is 38992
 YOUR Kroger Card number (should be on the back of your card)
–OR—YOUR Alternate ID number (if you don't carry your card, you may be entering this by hand when you check out at the store).
Once you link your own card and Alt ID # to the CBS Organization's program, your own gasoline discounts and other promotional discounts and coupons will still apply.
Alternatively, you may use the CBS Alternate ID number (4626046260) to have your purchases accrue to the CBS Rewards program.  However, if you use the CBS Alt ID number, you won't earn gas discounts.
If you need assistance or have questions, please contact Jeff Seidenstein at jeff@seidenstein.us.
Happy shopping and thanks in advance for your participation in this terrific program!!!
Share: